Welcome to Saint John's Church!
Welcome to Saint John The Baptist Orthodox Church. We are a parish of the Orthodox Christian Faith which was established on the day of Holy Pentecost in the Year 33 AD. Our parish community is a member of the American Carpatho-Russian Orthodox Diocese of the U.S.A. whose presiding bishop is His Grace, Bishop Gregory of Nyssa. The American Carpatho-Russian Orthodox Diocese is an autonomous diocese under the spiritual protection of the Ecumenical Patriarchate of Constantinople of which His All-Holiness, Ecumenical Patriarch Bartholomew I is the Primate.
Through this web site, we are pleased to be able to introduce you to the worship and fellowship as it is expressed in the life of our Parish. If you are a new member of our parish, or are considering membership, these web pages will acquaint you with what our parish offers. Learn More ...
---
Facebook Feed
---
Diocesan News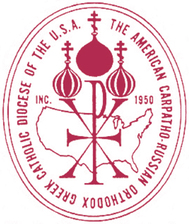 ACRY Bowling Tournament
Our parish is hosting the 2018 ACRY Bowling Tournament on May 25-28 2018 at MAJESTIC LANES, 525 Route 9 North, Perth Amboy, NJ 08861
Parish News
Wednesday, February 21, 2018
At the Annual Meeting, the vacancies of PRESIDENT and VICE PRESIDENT were not filled and remain open still. Those present agreed to allow the Parish Council, as it exists, to elect interested persons to those positions. If you are interested in serving the parish in these two positions, please speak to Fr. Michael
Wednesday, February 21, 2018
The Deanery Lenten Mission Schedule is posted on the doors of the church. Please take note of the services, times and locations. Our faithful are encouraged to attend as many of the services as possible.
View News Archive
---
Upcoming Events
Paraklis To The Virgin Mary
Mar 21 6:30 pm
DEANERY MISSION ROCKAWAY
Mar 21 6:30 pm
Presanctified Liturgy
Mar 23 6:30 pm
Great Vespers
Mar 24 4:30 pm
VESPERS
Mar 24 6 pm
Church
Divine Liturgy
Mar 25 9 am
Paraklis To The Virgin Mary
Mar 28 6:30 pm
Prayer Corner